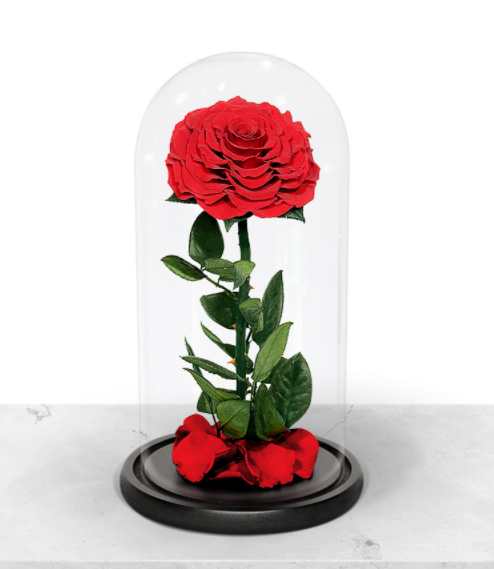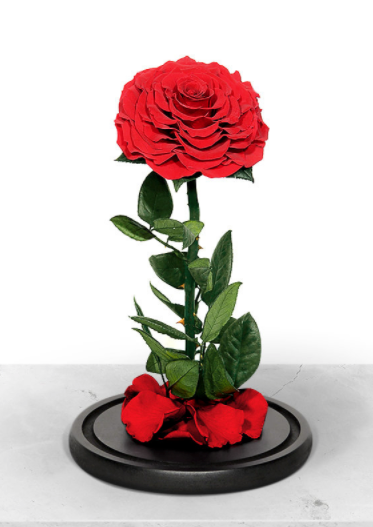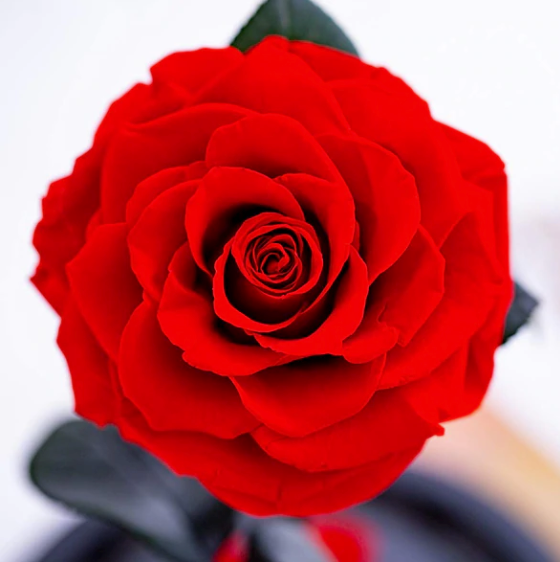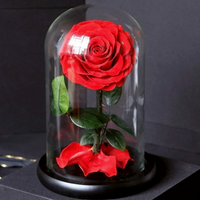 Forever Red Rose In Glass Dome XL
 Eternal Rose in Glass Dome - It is a natural flower rose under a dome, which is embalmed by a special technique with a three-year lifetime.
• Expression of forever love-The fresh and beautiful infinity rose represents forever love. Celebrate every anniversary, birthday, Mother's Day, or Valentine's Day. a beautiful display to mark life's memorable events.
• Best Gifts for Her - Preserved roses with a newly designed gift box. Include a red real rose, fallen petals, Glass Dome, Wooden Base. Perfect gifts for any occasion. 

• Maintenance-Free Rose-This rose doesn't need special care, except to leave out of direct sunlight to prolong its life. 
• Quality assurance: Our beauty and beast rose 100% Natural rose flowers, has been designed perfectly to ensure a beautiful gift. 
Perfect for any occasion- birthdays, anniversary, wedding gifts, Valentine's day, home decor.
Real Preserved Roses lasting 3 years
Our Eternity Roses need minimal care. Follow the tips below to ensure your roses will maintain their colour and look for up to 3 years:
Do not water the roses and refrain from touching themKeep your roses in a room-temperature environment and avoid direct sunlight and humidity. Do not place anything on top of the roses as it will damage their shapePlease handle the box with care, avoiding tilting and throwing.
Rose Bears however require only light dusting from time to ensure no build up of dust if on display
We offer free and fast delivery with all our orders. You can see all the available delivery options at check out. If you want your order delivered on a specific date, let us know in the "Notes" section at check out. Please note that we only deliver on working days (no weekends or bank holidays).
If you need your roses faster or on a weekend, you can collect your order from our unit in Chiswick, London or opt for next day delivery. Please contact us for more information on collection times.
Also check out our Rose Bear collection or go back to see all our Eternity Roses.
UNIQUE ROSE PRODUCT GIFTS
Many choices and options to choose from . our roses are scented and delivered as gifts to your address of choice .
Make a Difference
Preserved rose arrangements by The Luxury Box London last up to 3 years. Alternatively, fresh roses will only last a few days without additional care. Our gifts are designed to last.
A Gift that Lasts Years
Order for delviery directly to your special persons doorstep. With several options for delivery to suit your special occasion, one of our options will suit best . See all at checkout.