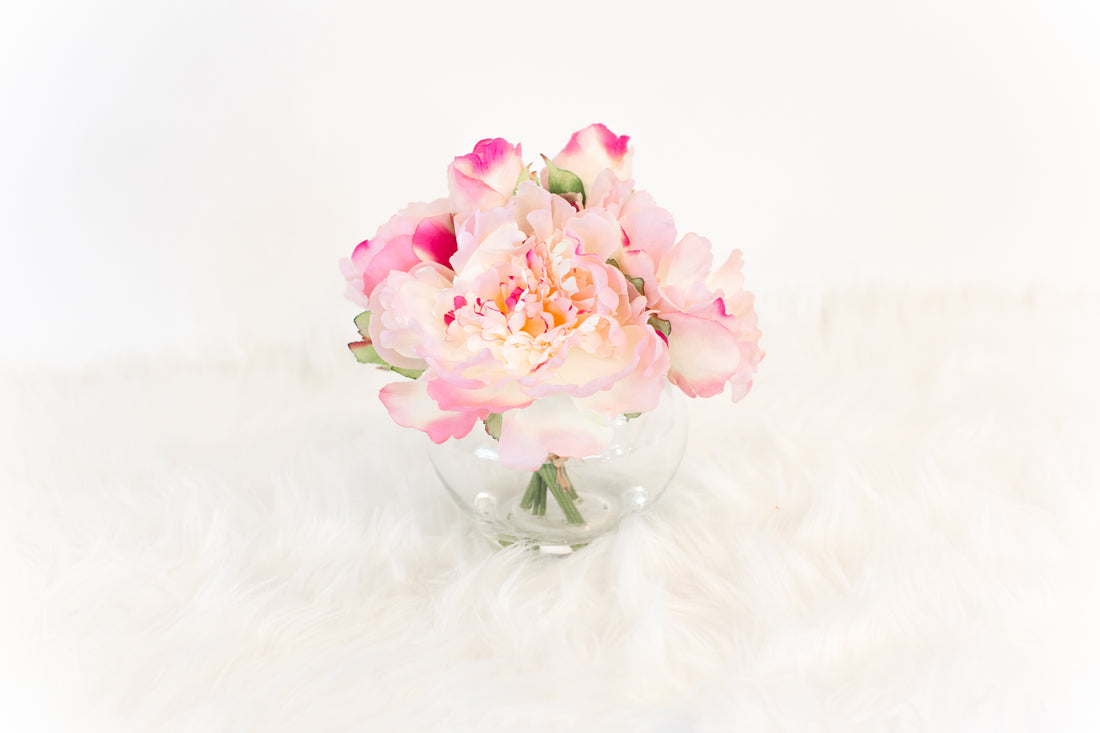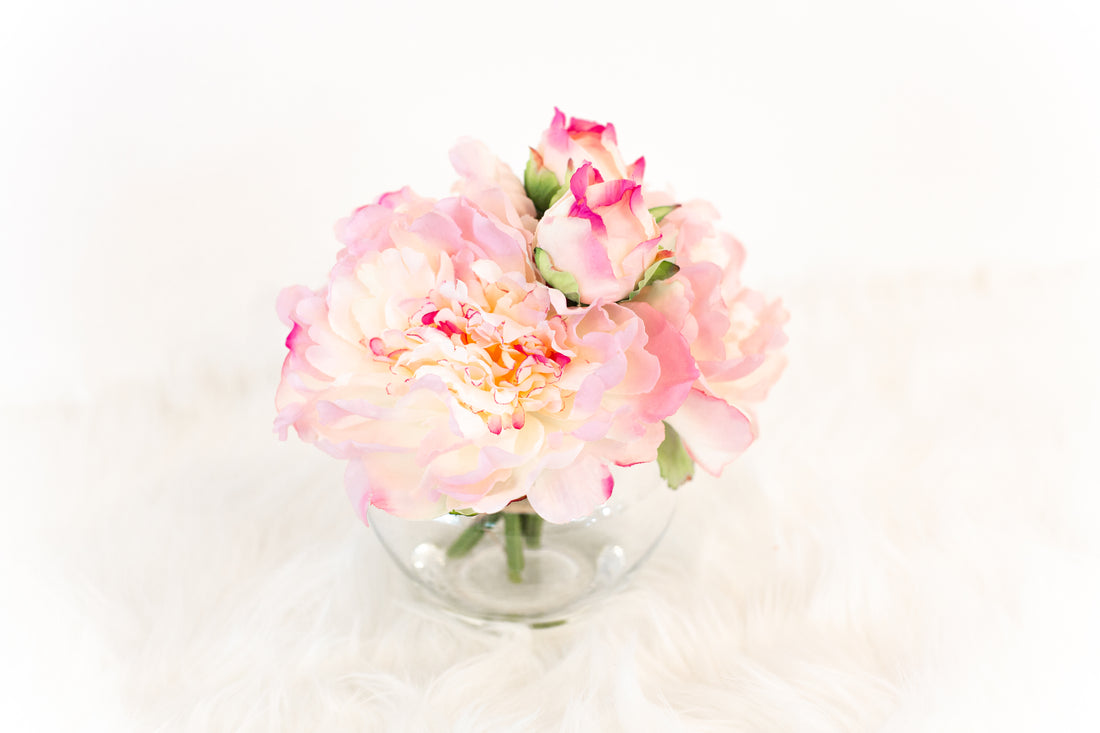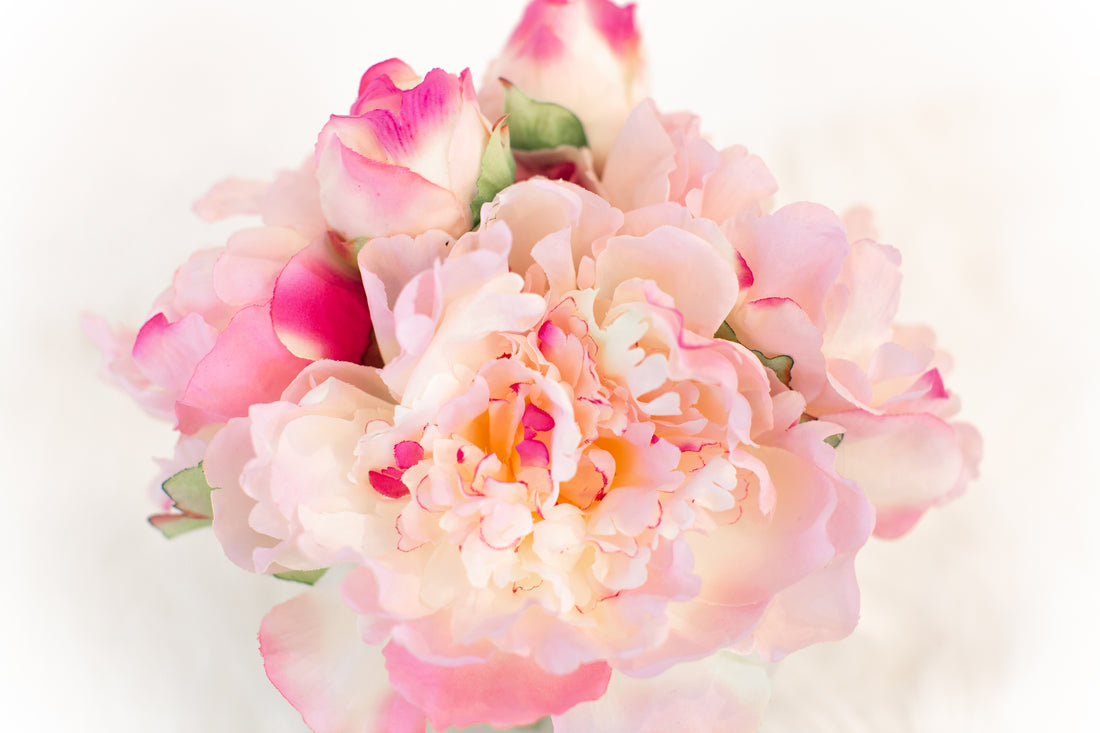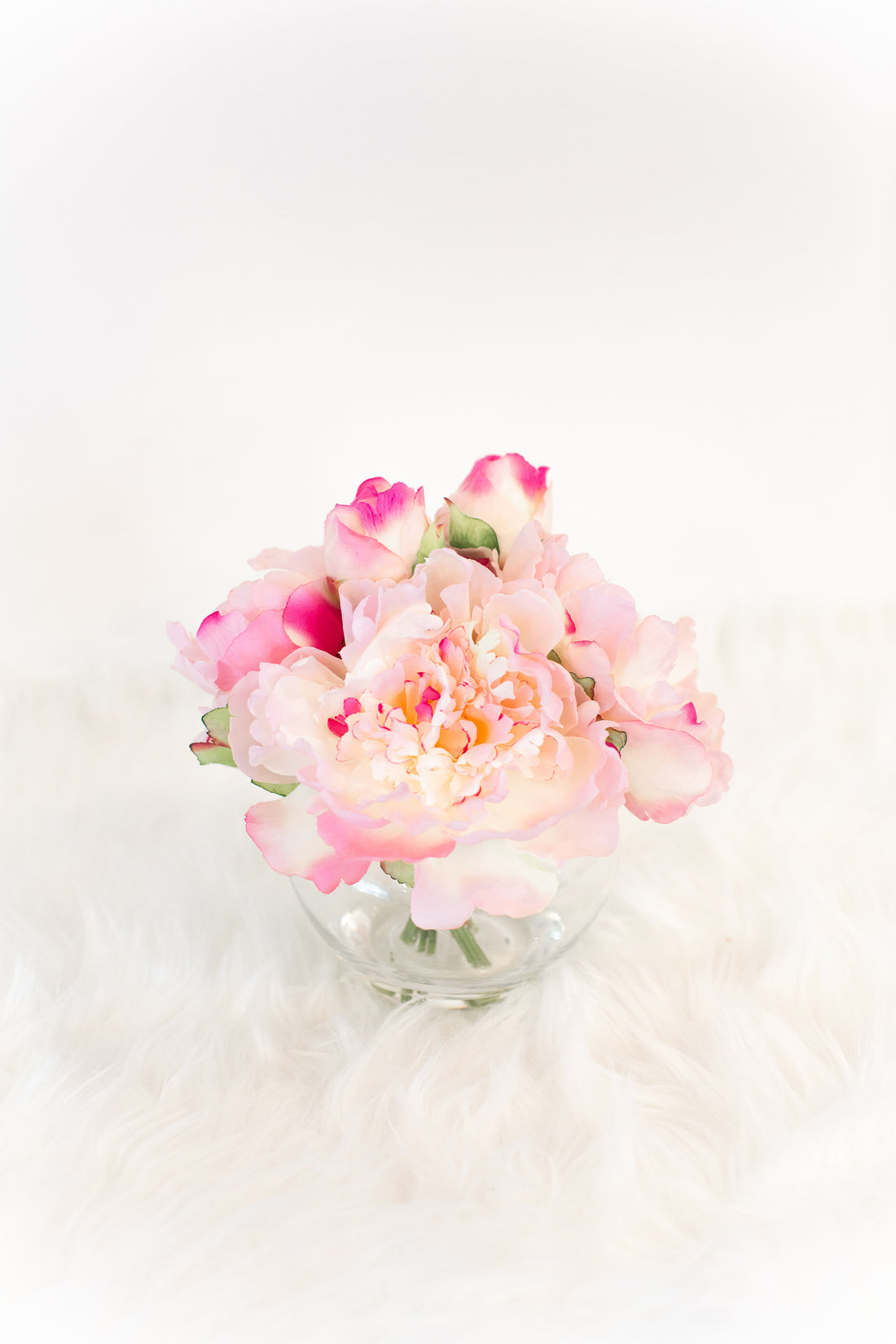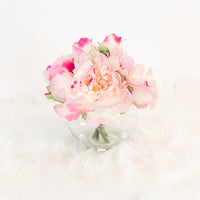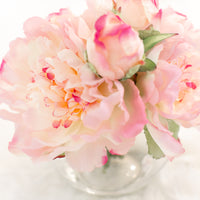 Warm Pastel Luxury Artificial Flowers in Vase
Cute and elegant go hand in hand with these beautiful artificial flowers in vase. These real looking high quality artificial flowers will make any space in your home look delicate and graceful without the hassle and maintenance required by real cut flowers. Whether you choose to place them in a bedroom or on your terrace, these dainty and elegant flowers will sure make you smile everyday. And they make a great gift too for many occasions- birthday gift, mother's day gift, homewarming gift for your friend who just moved into their new house or for any flower lover in your life. 
What you will receive in your box: artificial flowers and vase. The flowers are placed in artificial water.
Measurements: Vase- approx 14cm x 11cm; Vase with flowers- approx 17cm x12cm
Actual product color may vary from the images shown. Every monitor or mobile display has a different capability to display colors, and every individual may see these colors differently. In addition, lighting conditions at the time the photo was taken can also affect an image's color.
Our Eternity Roses need minimal care. Follow the tips below to ensure your roses will maintain their colour and look for up to 3 years:
Do not water the roses and refrain from touching themKeep your roses in a room-temperature environment and avoid direct sunlight and humidity. Do not place anything on top of the roses as it will damage their shapePlease handle the box with care, avoiding tilting and throwing.
Rose Bears however require only light dusting from time to ensure no build up of dust if on display
We offer free and fast delivery with all our orders. You can see all the available delivery options at check out. If you want your order delivered on a specific date, let us know in the "Notes" section at check out. Please note that we only deliver on working days (no weekends or bank holidays).
If you need your roses faster or on a weekend, you can collect your order from our unit in Chiswick, London or opt for next day delivery. Please contact us for more information on collection times.
Also check out our Rose Bear collection or go back to see all our Eternity Roses.